Gifting An Animal Loving Couple
Posted: September 11, 2021 @ 5:00 pm
A wedding is a joyous event in a person's life. Couples marrying each other will have some similarities that made them like each other. If you are going to attend a wedding ceremony then you must get a gift for the wonderful couple. If the marrying couple has pets at their home, then you must think of a unique gift to captivate their heart. Instead of giving usual gifts, you should try to give something that will attract their deep heart. Pet lovers can be given many things such as pet care supplies, beds, bathing accessories, etc. But usually, they will have everything to take care of their pets at home itself. So, a unique gift to present the couple with can be a custom-made pet portrait.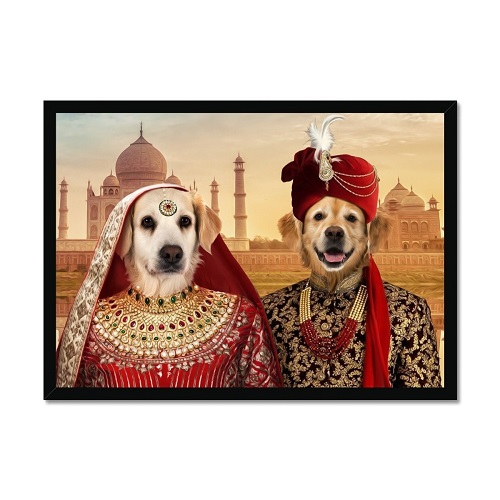 The Couple And The Pet In A Portrait

Imagine a present that contains a customized portrait that has a picture of the pet in the middle with the wedding couple on either side. It will be a wonderful memory to be captured and framed. Pet portraits have a lot of customizations in them which can be appropriately gifted to a wedding couple. So, let us see some of the options available for customizing a pet portrait.

Adorable Themes – Themes are one of the most important parts of a customized image portrait. You might think that pet portraits, will be pet-related themes. But on the contrary, the themes are customized like humans. You have a sports theme, Film, and TV, Job-related, Renaissance Pet Portraits, etc. You can also set up a romantic backdrop for couples.

Different Sizes – The size options include the conventional photo frame size to a large size portrait. This can be customized according to the occasion. For a wedding gift, you can give a normal-sized portrait. For a memorial service, you can get a large size portrait.

Variety of Prints – Apart from printing it usually in a photo canvas and framing it, you can get them to print in different things such as coffee mugs, pillows, phone cases, etc. This can give you a little variation from the conventional portrait. Also, it gives a new look to the things they use.

When all of these are combined with custom-made clothing like that of renaissance pet portraits, you can have the perfect gift for the wedding couple. These are the advantages of giving a pet portrait to an animal-loving couple. On that auspicious occasion, they will surely remember this wonderful gift. Especially a portrait will have a lot of memories treasured in it. It will help them to remember all the beautiful moments with their pets. You will be appreciated and kept in high regard in the hearts of the couple forever.
Author:
Mohamed Kalfan
Viewed:
71 Views
Check Out All Of 's Blogs!
Comments: